Tell us the type of event and date, we will contact you A.S.A.P.

We supply talented and skilled live musicians and DJ entertainment to weddings, corporate events, clubs, and festivals in the Chicago area, suburbs, and the entire mid-west. I know that choosing the right DJ, solo musician, or band for your event can be a daunting task, and want to help make that decision an easy and worry free affair for you, and one that you and your guests will be thrilled with. From classic dance hits and wedding favorites, to underground and exotica, jazz, house, soul, and remixes, Prelude Entertainment has a wide swath of musical selections and knowledge to draw upon to help bring your vision to fruition.  Since opening in 2010, we've treated every customer like they were a part of our family.

When you hire Prelude Entertainment you are basically hiring me, David Floodstrand, not some faceless entertainment company. I have over 20 years of night club and wedding experience and I will be your DJ and Emcee. Think of me as your personal entertainment concierge and guide. I will help you choose the perfect band or soloist for your special day, and see you through the difficult choices of first dance, father daughter dance, mother son dance, special dedications, group dances, when to do toasts and more. From a relaxed & casual wedding celebration to a sophisticated elegant affair, I have an extraordinary wealth of experience to draw upon on your behalf. Oh, and remember,  just because we have the hokey pokey doesn't mean we have to play it at your event!  Your wedding, or special event, is just as important to me as it is to you because it will have my name on it, and that is as personal as it gets. I take great pride in making sure every event a is also a wonderful lasting memory for my clients and their guests. Take a look around my website then contact me to set up a personal consultation.   

Best,

David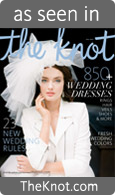 Band Leader, DJ & Emcee 

David Floodstrand